Increase your healthspan
Let convenient, safe, mobile chiropractic care move your health in the right direction
Chiropractor & Wellness Expert
Often pain and physical dysfunction interfere with essential everyday tasks as well as leisure activities. Oceanside Chiro is a convenient, mobile chiropractic service that comes to you with skills and experience to address discomfort.
Dr. Hamilton provides a broad range of services to assist:
Chiropractic adjustments
Physiotherapy
Personalized nutrition and wellness plans
Conservative Modalities
Combining these treatments, Dr. Hamilton is eager to assist in maximizing his patients' overall wellness and healthspan by improving how they function throughout life.
"My goal as your chiropractor is to get you out of pain, functioning better, and back to doing the things you love."
Doctor Comes to You
Oceanside Chiro utilizes a mobile practice model, meaning the Chiropractor comes to you! Making house calls or treating on-site at workplaces, Dr. Hamilton addresses his patients' health concern, one-on-one, and offers a personalized treament plan.
Sleep Better. Feel Better. Live Better.
Let Dr. Hamilton show you how.
Chiropractic Adjusting
A chiropractic adjustment is when a chiropractor applies manipulation to the vertebrae and/or joints that have abnormal movement patterns or fail to function normally. Dr. Hamilton is a board-certfied doctor trained in diversifed adjusting style, webster technique and activator method.
Some of the many benefits of chiropractic adjustments include:
Increased active range of motion
Reduced nerve irritation
Overall improved function
Significant pain reduction
---
Personalized Nutrition
Dr. Hamilton uses his post-graduate training in nutrition as an added tool to get you back to living life to the fullest. Personalized nutrition is a field that leverages human individuality to drive nutrition strategies that prevent, manage, and treat disease while optimizing health. This is accomplished with specially tailored plans that include:
Evidence-based eating plans & patterns
Lifestyle modifications such as intermittent fasting
Individualized vitamin and herbal recommendation
"My mission is to empower, educate, and enlighten people so that they can feel and function better"
---
Physiotherapy
The Oceanside Chiro uses peer-reviewed, evidence-informed approaches to improve client's well being. Physiotherapy utilizes resistance, mechanical therapies, and movement-based physical rehabilitation methods to restore physical functioning.
---
Myofascial Release
This gentle method helps unwind the layers of pain and dysfunction by applying gentle, sustained pressure into fascial connective tissues. By reducing restrictions this restores motion to tight tissues. This therapeutic stretching method when combined with a chiropractic adjustment allows for optimal healing.
Conditions Treated
Spine and back pain
Disc injuries
Elbow pain
Shoulder pain
Hip pain
Knee pain
Wrist pain and Carpel tunnel
Tendonitis
Jaw pain and TMJ
Posture alignment
Scoliosis
Migraines and tension headaches
Muscle Strain and Sprain
Pregnancy, postpartum and pediatrics
Sciatica
Muscle tension, trigger points and scar tissue
Rib pain
Sports injuries
Whiplash
Fibromyalgia & Neuropathy
Adhesive capsulitis aka Frozen shoulder
Bursitis
Radiculopathy of the legs and arms
Plantar fasciitis and foot pain
About Dr. Hamilton & Oceanside Chiro
Doctor of Chiropractic SCU - B.S. Dietetics SDSU - Certified Nutrition Consultant NHI
Oceanside Chiro is owned and operated by Dr. Evan Hamilton, proudly serving North San Diego County.
Dr. Hamilton has worked in the health field for 15 years. His education reflects his passion for patient-centered care and consists of a Doctorate in Chiropractic from Southern California University of Health Sciences and a B.S. in Dietetics from San Diego State University - Go Aztecs! He is also a Certified Nutritional Consultant from the Natural Healing Institute.
Before embarking on the integrative health field, Dr. Hamilton served his local community as a firefighter/EMT. During his career as a firefighter/EMT, he witnessed many challenges in our healthcare system. This is why he returned to school for his Doctorate in Chiropractic studies. Dr. Hamilton became passionate about creating access to evidence-informed, preventive care and healthy lifestyle education.
Dr. Hamilton is a member of numerous professional organizations including the American Chiropractic Association, the Foundation for Chiropractic Progress, and the California Chiropractic Association.
Dr. Hamilton chooses to employ a wide array of tools to improve the lives of his patients with nutrition consulting, chiropractic care, therapeutic exercises, and other healing modalities. Dr. Hamilton is committed to helping his patients enjoy their lives. He knows this is only achievable when his patients can stay mobile throughout their daily lives.
Treatment sessions include adjustments as well as movement-based exercise, soft-tissue therapy, nutrition planning along with ergonomics for a personalized patient care plan.
Intial visit:
A 50 minute new patient visit consists of a health history intake, focused physical exam and chiropractic adjustment as well as other treatment modalities.
Inquire for group rates or pricing for locations other than Oceanside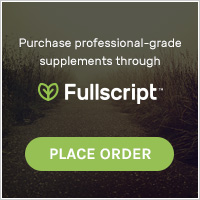 Supplements Dispensary
We've partnered with FullScript to provides the safest source for practitioner-grade supplements. Purchase products through our Fullscript virtual dispensary. Click here to order.
---
HIPPA Compliant Patent Portal
This is where you can fill out new patient forms and view upcoming appointments or reschedule visits. You can also view view posted documents, exercise instructions, reference information, lab results and xrays to order.
Sleep Better. Feel Better. Live Better.
Let Dr. Hamilton show you how.